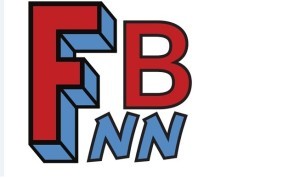 Fanboy News Network Episode 29
"Horror Month and more"
Jeff talks about the Podcast "The Black Tapes Podcast"
Dicussion of They Live and how well it has aged.
Recommendations for good short horror on YouTube.
Jeff talks about attending Geek Girl Con.
News from NYCC
The flopping of the movie Pan and why this made Jeff and Daniel happy.
How the geek community came together to support Ahmed Mohamed.
Daniel talks about why he enjoyned the Martian and Jeff talks about why he is looking forward to Crimson Peak.
Daniel talks about reading the Fight Club II comic and his decision to buy the first issue of Dark Knight 3.
Jeff talks about his impression of the returning comic book inspired TV shows.
Discussion of the post-Secret Wars Spider-Man stories.
Daniel talks about the novel Ancillary Justice.
A quick plug at the end for the Kickstarter for Thea Maia and Jillian Venters Adult and kids coloring books.