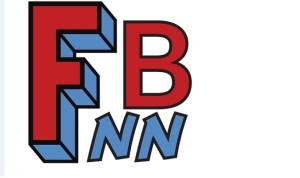 Fanboy News Network Episode 22
"Jillian Venters Returns"
With Daniel out of town Jeff's sister Jillian Venters of Gothic Charm School returns to the show to act as co-host.
Discussed this episode:
The running theme of convention staffs behaving badly continues with news from Saskatoon Blitz.
Unfortunate news about San Diego Comic Con.
Chris Pratt and the art of being famous in the age of social media.
A review of the movie Grabbers.
Jillian's excitement over Crimson Peak.
Discussion about the new seasons of Hannibal and Penny Dreadful.
Jillian talks about going back to Disneyland for this year's Bat's Day.