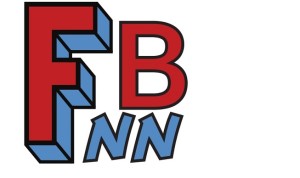 Fanboy News Network Episode 35
"Twas the Night Before Deadpool"
Discussing January as the Dump Month for movies.
This leads to talking about Ready Player One.
The plan for seeing (or not) Batman V Superman
Jeff's anticipation of Deadpool (because the episode was recorded before it was released)
What the future holds for the X-Men movies
What Civil War can mean to the MCU
What other films Jeff and Daniel are looking forward to
Why you should be watching Galavant
An admission to hate watching Gotham
Why Jeff can't bring him self to watch Lucifer, but American Gods and the new Star Trek Series makes both Jeff and Daniel happy.
Why the message of Star Trek is important
Daniel talks about Ex Machina
DC Rebirth and the question of is it another reboot.
As a Disney Nerd Jeff takes the time to explain where Disneyland is putting the new Star Wars land
Jeff and Daniel talk scripted podcasts, including why they haven't named the new podcast they are working on, the coming of the new season of Wolf 359, and the new season of The Black Tapes Podcast