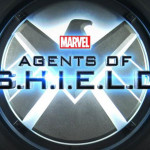 I doubt any series this fall had more anticipation than Marvel's Agents of S.H.I.E.L.D. did. It had the best quality any new show could hope for, a pre-existing fan base. As an official part of the Marvel Cinematic Universe it could bring in the fans of those movies, especially The Avengers as it ties directly in to events from that film.
But tying in to one of the most successful films of all time is no guarantee of success. So how does Agents of S.H.I.E.L.D. fare?
Let's find out.
The best thing that Agents of S.H.I.E.L.D.  has going for it is the character of Agent Phil Coulson played by Clark Gregg. Coulson has appeared in four of the Marvel Cinematic Universe movies and been the star of two short features. Two years ago I wrote an article called the Eighth Avenger that was speculation based on the fact that Tom Hiddleston had said Loki was going up against eight heroes, and I was trying to figure out who the eighth hero was. Clearly, after the events of The Avengers he was including Coulson in the count of heroes he faced.
Coulson has a huge fan base. Within days of the release of The Avengers there was a fan campaign to bring back Coulson, who was killed during the course of the film. The series is basically the fans getting what they asked for. Marvel even used the fan created hashtag #Coulsonlives in its ad campaign.
For those who have not tuned into the show, the premise is that S.H.I.E.L.D.  Director Nick Fury has given Coulson the go-ahead to form a proactive unit of hand-picked agents whose job will be to investigate strange happenings around the globe.
Making up the team are a mix of agents who Coulson needs to forge into this unit.
First is Melinda May (played by Ming-Na Wen), an old associate of Coulson's who is something of a legend in S.H.I.E.L.D., but has to be coaxed back into the field after an as yet unexplained incident.
Next is Grant Ward (played by Brett Dalton), an agent who has been trained for solo work (which makes being part of a team uncomfortable for him).
Leo Fitz (played by Iain Caestecker) and Jemma Simmons (played by Elizabeth Henstridge) are the team's scientific support, and work so closely together they are normally referred to as Fitz-Simmons.
Finally you have Skye (played by Chloe Bennet), a hacker who works with the anti-S.H.E.I.L.D.  hacktivist group Rising Tide, who is brought on in part to convince her (and through her the Rising Tide) that S.H.I.E.L.D. are the good guys. This, of course, makes her the audience surrogate and the way the other characters can provide exposition.
Behind the scenes, the series is produced by Joss Whedon, with the show run by his brother Jed and sister-in-law Maurissa Tancharoen, with Jeffrey Bell and Jeph Lobe.
On the plus side, the series has the tie-ins with the Marvel movies, as well as a chance to bring in more characters and concepts from the comics. There have already been cameos in the first two episodes by Cobie Smulders and Samuel L. Jackson, reprising their movie roles and Maria Hill and Nick Fury. The third episode also hints at being the origin story of the Marvel villain Graviton.
You also have Coulson himself, who brings his character's trademark dry humor to the role, as well as providing the show with the ongoing mystery of how Coulson survived being stabbed with the alien staff by Loki. So far, all we know is that the story Coulson himself has been told is false, and that little things about him are off. Fan speculation is rampant about what the real story is.
There are great performances from the entire cast, but this also points out a couple of the shows weaknesses.
One weakness is that we are not getting an even playing field in regards to character development. Most episodes have had a focus on Skye, and thus she has gotten the majority of that development. Fitz and Simmons, on the other hand, have had almost none and I can't say I know more about them than at episode five than I did from the pilot.
There is also a huge disconnect in the idea that this is a hand-picked elite team. This idea works great with Coulson, May, and Ward. Fitz and Simmons on the other hand are great in the lab, but every time they take them into the field they come off as borderline incompetents.
Overall, the team has the feel of your standard Whedon show: a talented team of misfits who are great in some areas but terrible in others come together and ultimately form a makeshift family unit. Great in most cases, but this is supposed to be an elite government task force.
This is not to say the show is bad; I am enjoying it very much. The problem is that, considering it is an official Marvel show, there are some pretty high expectations that are not being met and this is leaving people feeling disappointed.
However, I think it is fair to point out that only five episodes have aired. Whedon's last show Dollhouse basically had similar complaints, but suddenly changed gears and really took off with its sixth episode.
So, for right now, I am going to give Marvel's Agents of S.H.I.E.L.D.  a grade of C+. It is a decent effort, but it needs to pick up steam.
At the end of this season I will do another review of the series, and we will see what the final grade is then.