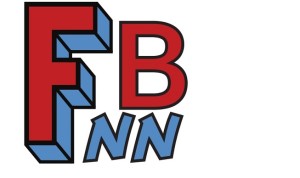 "Podcast Siblings"
Jeff welcomes guest co-host Jennifer Lovely of our sister podcast Don't Read the Latin
Jeff and Jennifer talk about where they are as podcasters
Jennifer is participating in the Scarecrow Video Pyschotronic Challenge which led her to see Phantasm: Ravager.
Jeff laments missing his chance to see Shin Godzilla in the theater.
Jennifer talks about her experiences at Geek Girl Con.
Talk of New York Comic Con and the unfortunate incident with Peter David.
That leads to a discussion of Romani culture in comics.
Jennifer talks about upcoming horror films.
Jeff talks about the CreepyPasta based series Channel Zero, and the talk is interwoven with talk of American Horror Story.
A quick discussion about Luke Cage.
An overview of the premiers of the CW Superhero shows.
Jeff talks in particular about the premier of Supergirl, and the portrayal of both Supergirl and Superman.
a look at what Agents of SHIELD is doing this season.